Hello, people of this wikia or other wikia IDK I'm just rambling... I AM A JESSE AND THIS IS MY MESSAGE WALL! So have fun and tell me what you wanna tell me or just leave if you feel like it, no pressure.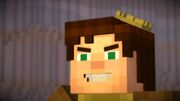 Give Kudos to this message
You've given this message Kudos!
See who gave Kudos to this message
Community content is available under
CC-BY-SA
unless otherwise noted.